Pavement innovation
flooring company
Currently, the activity of COMPOSAN Industrial y Tecnología encompasses the research, design, development, manufacture and distribution of systems and solutions for industrial, urban and sports flooring.
With a factory in Valdemoro (Madrid) and Casarrubios del Monte (Toledo), the organization has always worked with the aim of offering a close, professional and quality service .
Composan is present, not only in Spain, but has expanded its activity to other countries , where it distributes its systems and solutions through an export department.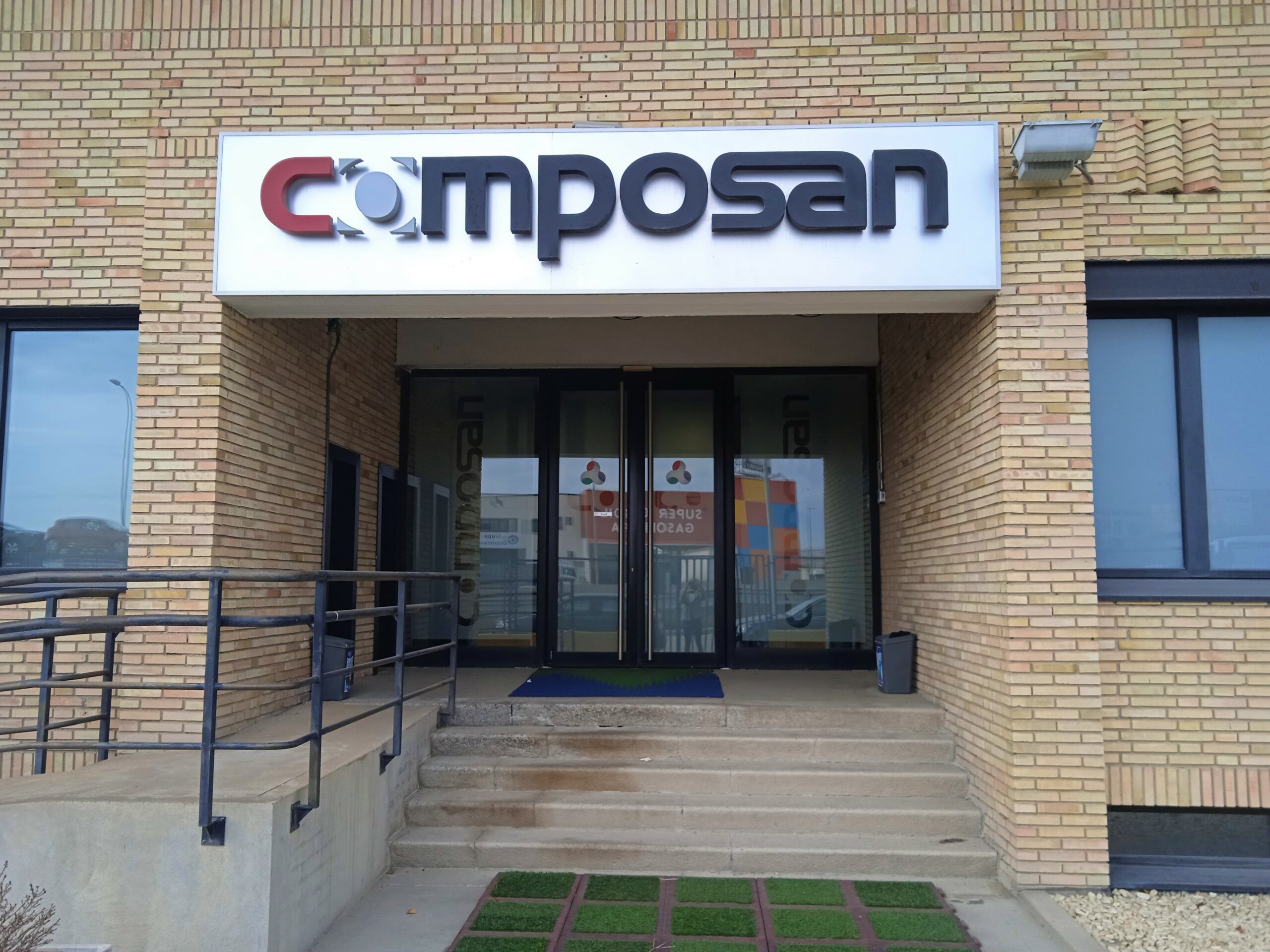 Environmental performance
In order to meet our global objective of maximum respect for the environment, COMPOSAN INDUSTRIAL Y TECNOLOGÍA has been carrying out different actions over the last few years focused on reducing and minimizing waste, packaging… and carrying out actions such as recycling paper and printing meditated, cardboard, plastic, efficient driving, rational energy consumption, use of more recycled packaging…
With our effort to improve all environmental aspects, both direct and indirect, we have achieved a reduction in electricity consumption, diesel consumption, generation of sludge waste and bituminous emulsions…
After analyzing the data from the evaluation carried out in 2021, the environmental aspects that have been significant were the following:
Bitumen consumption (Tn bitumen/Tn production).
As a result of the environmental evaluation and in compliance with our commitment to continuous improvement, we annually establish objectives to control the environmental aspects of the activities we generate and thus reduce their environmental impact.